Alessandro Silvestri
Consultant, IB Solutions UK Ltd.
Mr. Silvestri has developed nearly 20 years experience in SME's development and internationalisation, performing both as an adviser and trainer. He supported numerous SMEs across different industry sectors, and between Europe, ex CIS, Balkans region and Middle East. He developed vast knowledge and extensive experience in internationalisation strategy and in all steps that make up this key subject area. From internal to environmental analysis, from strategy development to planning implementation and review.
He started his career as a lecturer in International Business and International Marketing, at Sheffield Business School, then moved to private sector development, always retaining his links with academia back in the UK.
Mr. Silvestri also consulted and advised public sector institutions, specifically on program development to support SMEs international growth. In this role, he acted as an International Trade Advisor for UK Trade & Invest (government department now known as DIT) providing capacity building, internationalisation advice and training to departmental personnel, and to selected SME's. Similar role was performed when providing advice and support to Science Parks and Incubators. In addition, Over the past 2 years, he has been responsible to train European Training Foundation personnel on SMEs internationalisation related issues, models' and methodology development, as well as to review, evaluate and increase private sector training standards in European and accession countries.
Over the past six years, Mr. Silvestri has been undertaking considerable amount of training and consulting within the Western Balkans region, delivering capacity building, competitiveness, international marketing and export promotion support, mainly delivered via
donors' funded projects, or in cooperation with EBRD, or directly engaged by SMEs. His activity within the region has also included projects funded by individual governments and national Regional Development Agencies, with focus always being SMEs internationalisation and advise public sector agencies on how to structure and develop effective programs to support SMEs international growth.
Anxhela Bushati
Head of Economic Development Programme and Projects' Management, Ministry of Finance and Economy
Anxhela Bushati was born in Tirana on 29 March 1986. She graduated in Italy (Rome) from the PIO IX high school with a scientific profile and continued her studies at LUMSA University at the Faculty of Economics in Rome where she graduated in Bachelor in Economics and Banking. Ms Bushati then graduated from the Faculty of Economics at the "Financial Markets and Insurance Companies" branch at LUMSA University in Rome (Italy). To complete her professional training, she also graduated from the Second Level Master / Post Master at La Sapienza University in Rome (Italy) at the Faculty of Economics in the "Financial Markets" branch.
In addition to the University studies, she has completed Vocational Training in and out of Albania, including the training in the macroeconomic field in Austria and in the management and financing of small and medium enterprises (SMEs) in Japan.
As far as work experience is concerned, she has started her career in a large company based in Rome, Italy, working as an accounting and administrative expert for seven years. At the same time, she has contributed to various organizations (NGOs) and has represented the Albanian youth as Ambassador of Albania in the organization "Generation Europe Foundation" in Brussels.
Ms Bushati is currently working in the Ministry of Finance and Economy in the position of Head of Economic Development Programme and Projects' Management. In addition to working as a civil servant, she devotes herself to teaching, a passion of hers, specifically in the field of finance and economics.
Will, ambition and dedication are the qualities that characterize Ms Bushati.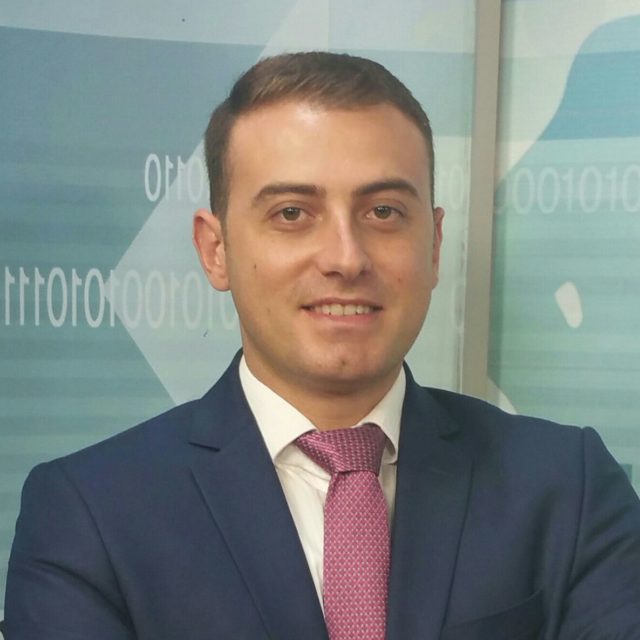 Daniel Guce
Daniel Guce has studied Political Science at the University of Tirana, Master of Science in Foreign Policy and Diplomacy, as well as Professional Master in Business Administration. Mr. Guce has worked as an Assistant Professor at the Department of Political and Administrative Sciences at Albanian University in 2011-2013. Advisor to the Minister of Economic Development, Trade and Entrepreneurship in 2013-2014, Director of SME and Exports to the Albanian Investment Development Agency 2014-2016. Currently he is the Director of Certification in the Gambling Supervision Authority.
Mr. Guce has been part of some JICA training programs in Japan, the Center for International Development – Harvard Kennedy School, OECD, UNDP, Konrad-Adenauer-Stifftung, etc.
In cooperation with governmental institutions and international donors Mr. Guce has contributed to the drafting of documents or studies on the sustainable development of enterprises in the Republic of Albania.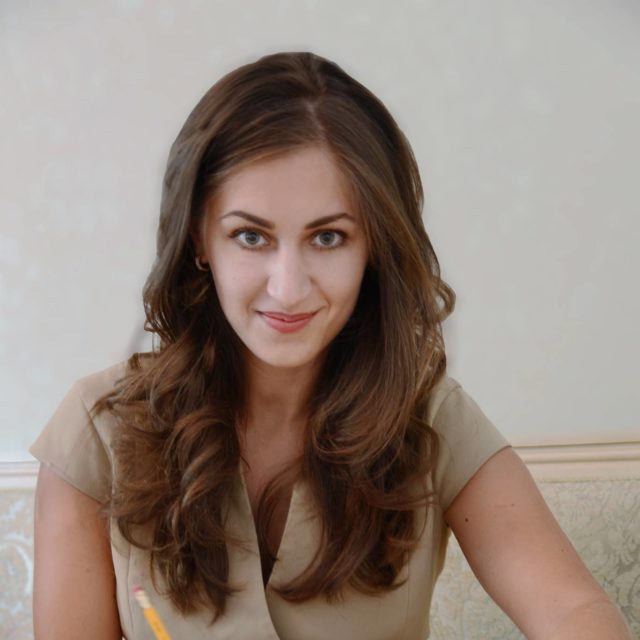 Edona Bilali
General Manager and Co-owner of AZ Consulting ltd
Mrs. Bilali has been graduated at the Faculty of Economics, University of Tirana, Department of Business Administration, Management profile. She has a Master degree in Marketing. After an one year post-graduate specialization, by the Ministry of Finance, she holds the "Audit" title. Mrs. Bilali has attended various international training and qualifications in: Leadership, Human Resources, Planning, Negotiation, Business Sustainability, Media & PR, Project Management, etc. Since 2010, she has been teaching at the Faculty of Economics, Management Department, University of Tirana and UAMD.
Mrs. Bilali has worked in the Ministry of Finance at the Human Resources Department, getting familiar with the issues and relevant legislation of the Public Sector. Later she worked at InfoSoft Group, with European and Asian partners, where she took the experience and expertise of adaptation, negotiation and the flexibility in a business relations. Mrs. Bilali has given consultancy and has collaborated with several national and international companies, in many projects as a business consultant. Starting from December 2013 Mrs. Bilali is the General Manager and Co-owner of AZ Consulting ltd, the leading consultancy company in the quality management systems.
Entela Fico
Freelance Consultant mainly in the energy sector
Mrs. Entela Fico is highly experienced (10 years) in the regulation of energy markets; power, natural gas and renewable energies. Very familiar with the third EU energy package and as Board member of ERE actively contributed and lead teamwork's in the commenting of draft laws, the drafting of several regulatory acts and their practical implementation via real participation of all energy sector stakeholders.  Rich experience in collaborating with international institutions, such as Energy Community Secretariat, partner energy regulators and international consultants. Several presentations on regulatory issues made in international meetings and conferences including in the 6th World Forum on Energy Regulation on energy market monitoring. Long term experience in higher education system with 18 years of teaching mainly economics subjects. Extensive knowledge of primary and secondary legislation of higher education system in Albania, including national quality standards, as well as rules, procedures and processes of Higher Education Institutions accreditation.
Evisi Kopliku
Director of Integration Department at the Ministry of Tourism and Environment
Evisi Kopliku is the Director of Integration, Coordination, Assistance and Agreements Department at the Ministry of Tourism and Environment. She is an adjunct lecturer of Financial Management at the Faculty of Economics, University of Tirana and adjunct lecturer of Financial Management at the University of New York Tirana.
Ms Kopliku graduated from the Banking and Finance Department in Eastern Mediterranean University in Northern Cyprus. She completed the Master studies in Banking and Finance in the same University and completed the Master studies for European Economics (with a specialization in European Economic Integration and Business) at the College of Europe in Bruges, Belgium.
She has completed a 6-month training with a focus on Foreign Direct Investment Policies in Albania and a 6-month training on "Economic Zones" by the Center for International Cooperation (CID) at the Harvard University; and trainings on Foreign Direct Investment and Export skills and capacity building in Japan.
Evisi has been a teaching and research assistant at the department of Banking and Finance at Eastern Mediterranean University and continued as a lecturer in the fields of Finance, Accounting and European Economics at the University of New York in Tirana and University 'Marin Barleti" in Tirana.
She has been working as a policy researcher at European Movement Albania (a think-tank) focusing on Foreign Direct Investment, Competition Policy, Corporate Governance, employment policies and role of the private sector, SMEs etc. Evisi has been working shortly for the European Economic and Social Committee in Brussels in the finance and budget, and later audit department.
During 2013-2016, Ms Kopliku worked as the economic advisor to the Minister of Economic Development, Tourism, Trade and Entrepreneurship, with a focus mainly on foreign direct investments, entrepreneurship support, women entrepreneurship support, SME policies, economic cooperation and European integration; and afterwards as the Director of European Integration and Projects at the same Ministry, focusing on projects involving SMEs. During this position, she has been at the same time the national coordinator for COSME programme (a programme focusing on supporting SMEs). She has also been a national coordinator for the Small Business Act (SBA) for Europe (2014-2017) implemented by the OECD and continues to offer her contribution in the "green SMEs" indicator of SBA, as part of the new position at the Ministry of Tourism and Environment.
Gentian Xhaxhiu
Head of Unit – Department for EU Funds, Ministry for Europe and Foreign Affairs
Mr. Gentian Xhaxhiu was born in Tirana in April 1988. He studied law at the University of Tirana and holds a Master Degree in "European Union Trade Law". Mr. Xhaxhiu has successfully completed the 1-year Program of the Council of Europe's Political Studies Academy and holds an Executive Diploma from the School of Political Studies of Paris (Sciences Po). Currently, he is attending the European Center for International Studies Program (CIFE), funded by the European Commission. Mr. Xhaxhiu has held several positions in the Albanian public administration and is currently in charge of the Territorial Cooperation Program at the Ministry for Europe and Foreign Affairs. He is a lecturer at the Albanian School of Public Administration (ASPA) regarding modules dealing with EU funds, team building and public speaking. Mr. Xhaxhiu was part of the inter-ministerial working group for drafting the Concept Document on "Albania's EU Accession Process", and contributed to the drafting of the National Strategy for Development and Integration. He speaks English, Italian and French.
Flogert Muça
PR & Communication Expert
Flogert Muça has completed Bachelor and Master studies in PR & Communication. He has completed the studies with a maximum score on "The impact of new media in political marketing". Mr. Muça has worked as a journalist in several print media and on line. He is the founder and today publisher of portal lexo.al. Since 2013, he is the PR of the organization "Green Line Albania". He has also led the first online political campaign in Albania. Mr. Muça has attended vocational training intern and abroad for PR and communication. Finally he has also established a PR company (instant.al) .
Ingrid Konomi
Ingrid Konomi has been graduated from the Faculty of Economics, University of Tirana (2005). She has completed Master's degree studies offered in collaboration with the University of Tirana and Bamberg University over The European Economic Studies (2007). She is currently a doctor of economic sciences awarded by the Faculty of Economics, University of Tirana (2016).
 During her professional career, she has worked in important positions as Head of Finance-Banking Department at the Faculty of Economics at Albanian University (2010-2012); Dean of the Faculty of Economics at Albanian University (2012-2013); Lecturer at the Faculty of Economics at Skenderbej Military University (2005-2010); Part-time Pedagogue at the Faculty of Economics at the University of Tirana since 2005; Lecturer at the Faculty of Economics at Albanian University since 2006. Financial Expert at TAP – Expropriation Project (2015-2017).
 Ingrid Konomi has conducted some trainings and specializations internally and internationally for the purpose of professional and academic improvement in relevant fields. She has participated in many national and international conferences and symposiums in the field of economics and finance, contributing to her scientific work in improving academic thinking, adding arguments on economic discussions in academic and professional circles. Her field of expertise mainly affects financial and commercial policies for transition economies, the process of transformation and structural reorganization of the Albanian economy, economic theories and development models, policies and strategies of international institutions, financial markets, monetary policies and banks. She is the author of several scientific articles at home and abroad, in the university press and in various magazines.
Ingrid Konomi is an important voice in academic circles offering her professionalism in projects, discussions, various forums on the economy.
Kenneth OE Sundin
Founder, SME Academy Network
In 1999 Kenneth OE Sundin started SMEBOX, a toolbox for Small and Medium sized Enterprises. He is based in Sweden but works with an international perspective and is active on the global market. Kenneth OE Sundin is also the Founder and Inspirational Manager of SME Academy, an international network based on the knowledge FOR and ABOUT SMEs.
SME Academy is the network for all of you working with or in SMEs around the world with main focus on solo- and micro sized companies The key words of SME Academy are Inspiration, Knowledge and Development – the basics for any Entrepreneur who wants to run a sustainable and competitive Business.
"I started my first Business in 1986 and since then I have been lucky enough to succeed in a number of different Businesses and Projects. Today people tell me I am a Serial Entrepreneur, and I don´t mind, but my focus is to catch the next opportunity before it´s gone. I want to share my successes and challenges with "solopreneurs" and owners of micro sized companies all over the world."
Loris Hoxha
Communication & Information Officer on Program Management Unit, Ministry of Finance and Economy
Mrs. Hoxha is a communication & information officer on Program PMU. She studied accomplished the LLM Master's Programme in European Law in 2015.
Mrs. Hoxha has extensive experience in legal consultancy on Planning and Coordination of National Research Processes. She has an extensive experience in managing and coordinate the activities with the third parties  in different projects, ensuring  that all projects are implemented on-time, within scope and within budgetary forecasting's. She has been able to work in a small or big teams and prepare periodic reports indicating progress towards expected results, concluding with proposals of concrete action plans for the future.
She has been used managerial processes to manage multi-tasks and multi-discipline teams from inception to completion meeting design specifications and exceeding expectations. Based on long experience,she has carefully track cost and enforce policies guidelines and standards in adherence to company and governing body regulations and laws.
 Since 2008, she Mrs. Hoxha has been engaged as coordinator and Legal Director in two big international companies,and has been engaged as lecturer at  the Kristal  University  teaching on "International Relationship" .
Currently she is working as Communication & Information Officer on Program Management Unit(PMU),Ministry of Finance and Economy since September 2017.
Mrs. Hoxha has been an active member of different working groups entitled to write various National Strategies and Policy Papers in the field of European Integration,social inclusion, child rights promotion and protection, youth participation, and women empowerment.
Marinela Jazoj
Secretary General, Foreign Investors Association Albania
Mrs. Marinela Jazoj is a Professional Business Advisor who is actively engaged in the business environment and legal framework in Albania. She is well-known and active in the wide network of foreign and domestic business community in Albania and beyond, as well as with national and international institutions.
Mrs. Jazoj has a very important role in the Foreign Business Community in Albania and is a point of contact for foreign investors targeting the Albanian market. Her role also consists in supporting the development of the business climate in the country and critical issues for its improvement. Mrs. Jazoj has engaged with several national and cross-border projects funded by the European Community, and has initiated and coordinated several Business Committees for the Mining, Oil, Energy and European Integration industries.
Since 2015, Mrs. Jazoj has been appointed Norway's Common Honorary Consul in Albania as a contact point for Norwegian business in Albania.
Mrs. Jazoy holds a Master Degree in Business Administration (University of Tirana) from the London School of Business and Finance (UCLA) and a Bachelor Degree in Business Administration.
Migena Muslli
Expert, Albanian Investment Development Agency, EEN Albania
Migena Muslli has been graduated in Business Administration at University of Tirana, Faculty of Economics, and Master of Science in Finance & Banking, at the Mediterranean University of Albania. Works as Expert of Innovation at Albanian Investment Development Agency in the last 4 years ago. Also, she has experiences in project management, currently manager of "Enterprise Europe Network in Albania", previous operational manager at Albanian Pavilion, Expo Milan 2015, financial responsible at EU funded project "Start – W", etc.
Sajmir Lacej
Lecturer, International Trade and Supply Chain Management
Sajmir Lacej is a docent in the field of international trade with a career of about 20 years in the field of economy and consultancy in fiscal and customs matters, with emphasis on all concerns about import, export and other fiscal and customs procedures.
Mr. Lacey held several important post as Director of Fiscal Policies at the Ministry of Finance, Lecturer in Epoka University focused on International Trade and Supply Chain Management, General Director of Customs, General Director of Customs, Director of Tirana Customs, Director of the Origin of Tariffs, Excise and VAT at the General Directorate of Customs.
Vasil Kolezi
Export Promotion Manager for Swiss Import Promotion Program, SIPPO
Mr. Vasil Kolezi is an expert in marketing management, international trade and passionate of digital marketing and innovation. He has marketing management experience in several sectors such as ICT, financial, tourism, textile, agriculture and capacity building for business support organizations. Mr. Kolezi has good understanding of domestic business environment and is working to expand knowledge and network in international markets. He has delivered several projects in business management, start-up planning and modeling, export marketing strategies and design of web marketing tools contracted by major donators and development programs.
Now he is Export Promotion Manager for Swiss Import Promotion Program, SIPPO, where he provides expertise in organizing marketing promotion events, such as Trade Fairs, Business Missions, B2b events with export perspective to connect Albanian companies in international markets.